The Ultimate Tuscan Wine Course: Tuscany 101
October 27th, 2023
SEATTLE, WA — Wine Folly is pleased to announce the launch of our highly anticipated Tuscany 101 Course, designed to offer an in-depth exploration of one of Italy's most iconic wine regions. This comprehensive guide is now available exclusively on the Wine Folly School platform.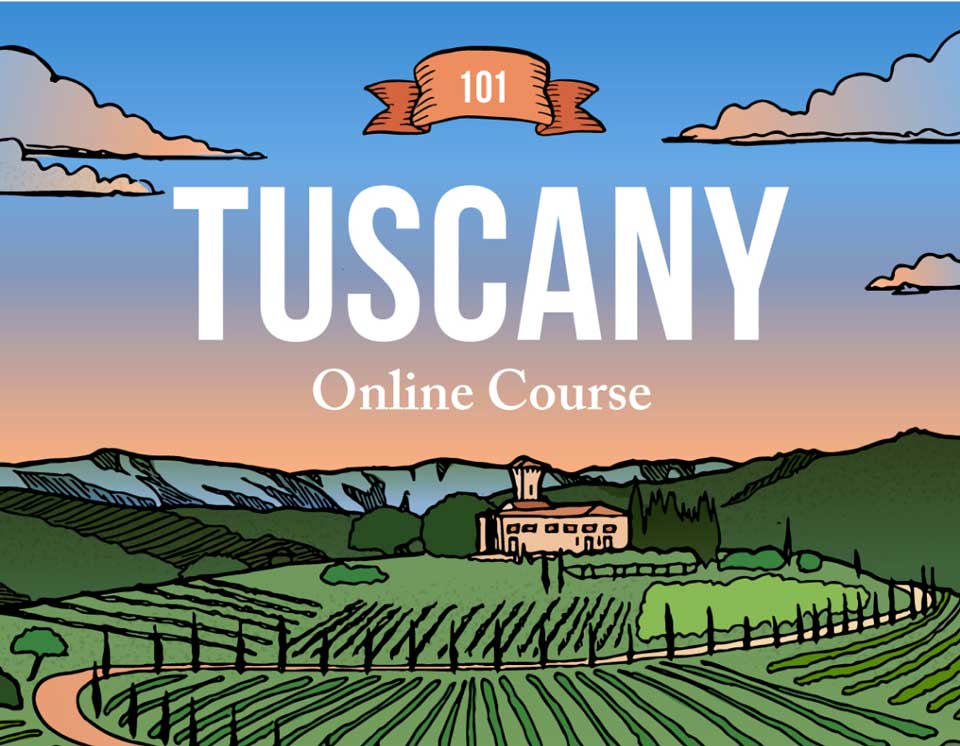 Tuscany 101 is structured to cater to wine enthusiasts of all levels, from the casual consumer to the seasoned aficionado.
The course provides a meticulously researched overview of Tuscany's leading wine-producing areas, including Chianti, Brunello di Montalcino, and Bolgheri, as well as an insightful look at the region's quintessential grape, Sangiovese.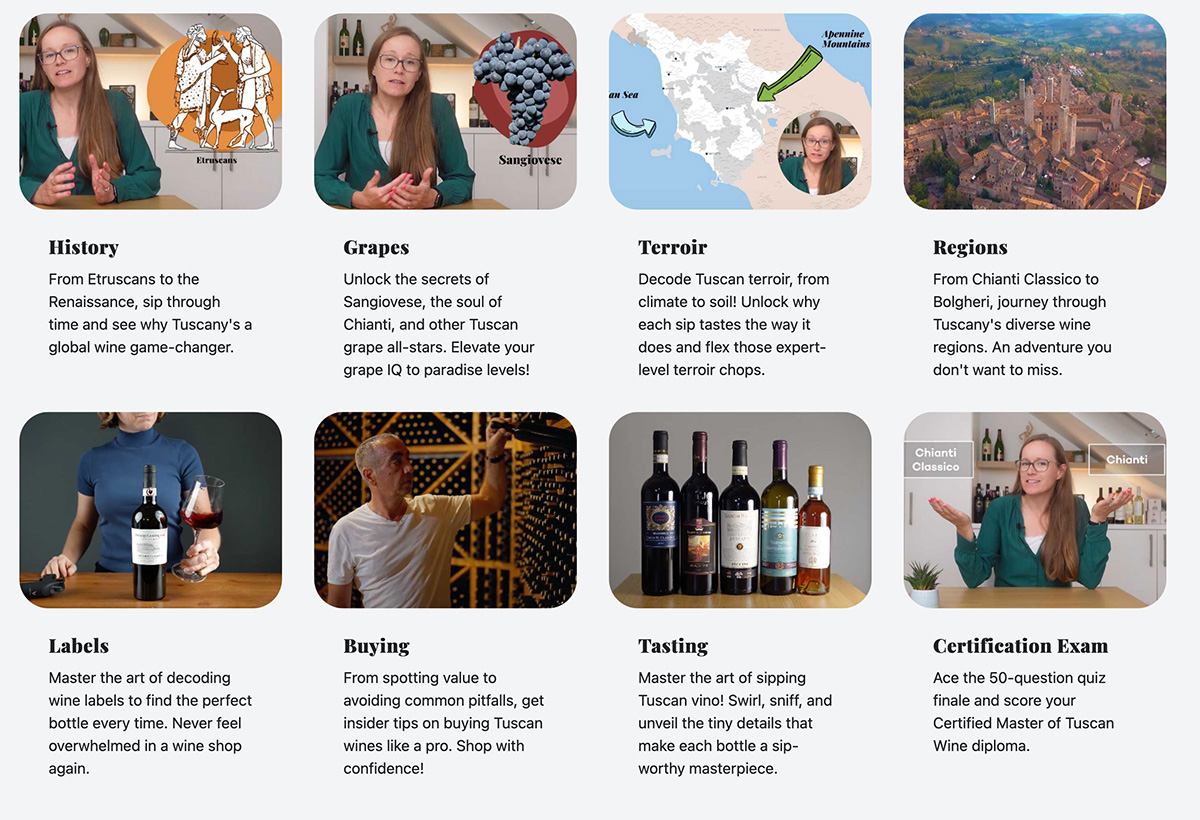 Tuscan wines are renowned for their quality, complexity, and rich history and culture from which they emerge. Tuscany 101 aims to make this intricate world accessible and enjoyable for all by offering practical tips for tasting, purchasing, and pairing to enrich your overall experience.

"Embarking on the Tuscany 101 Course is more than an educational journey—it's an invitation to experience the soul of Tuscan wines, from the rolling hills of Chianti to the historic depths of Brunello di Montalcino. We've curated a comprehensive guide to help you navigate, appreciate, and savor each sip as if you were walking through the vineyards yourself," quoted Christine Marsiglio MW, Wine Folly's Head Wine Educator.
We invite you to embark on this educational journey through the vineyards and terroirs of Tuscany, guided by the trusted expertise of the Wine Folly team.
For additional information and to enroll in the Tuscany 101 Course, please visit our website. https://winefolly.com/courses/tuscany-101/.
---
ABOUT WINE FOLLY
Wine Folly connects people to wine. Through online discovery, people connect with the stories and people who are making great wines. The site offers educational products, engaging content, and a web portal to a progressive, knowledge-driven wine culture. Wine Folly prides itself in using accurate wine information sourced directly from wine producers. Wine Folly is one of the largest resources for people to learn about wine with over 20 million people connecting with Wine Folly's website and social media. For more information please visit: WineFolly.com
Links and assets
Solutions for the modern world of wine
It is our passion, drive, and folly to serve our industry as stewards of information and advocate for wine in our future.